Volume 3, Number 1 of Journal of Behavioral Data Science is now available!
Help ISDSA
The International Society for Data Science and Analytics (ISDSA) is a professional association for those, researchers or practitioners, who are interested in data science and data analytics. ISDSA is an exempt organization under section 501(c)(3) of the Internal Revenue Code. Please click the button below to make any amount of donation you choose. You will be taken to a PayPal page for giving your donation. You don't need to have a PayPal account to make a donation; both credit and debit cards are accepted.

or scan the QR code here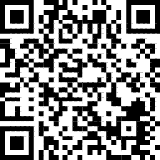 Thank you very much for your support!
---
Page Tools