Trace: • donate
This is an old revision of the document!
---
Help ISDSA
The International Society for Data Science and Analytics (ISDSA) is a professional association for those, researchers or practitioners, who are interested in data science and data analytics. ISDSA is an exempt organization under section 501©(3) of the Internal Revenue Code. Please click the button below to make any amount of donation you choose. You will be taken to a PayPal page for giving your donation.
or scan the QR code here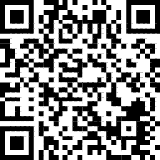 Thank you very much for your support!
---
Page Tools