The 2024 ISDSA Meeting will be held in Vienna, Austria from July 21-24, 2024.
Zhiyong Zhang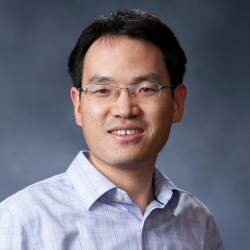 Dr. Johnny Zhang is a Professor in Quantitative Psychology at the University of Notre Dame. He is the director of Lab for Big Data Methodology at Notre Dame. His research aims to develop better statistical methods and software in the areas of education, health, management and psychology. He has conducted research in the areas of Bayesian methods, Big data analysis, Structural equation modeling, Longitudinal data analysis, Mediation analysis, and Statistical computing and programming. His most recent research involves the development of new methods for social network and text analysis.
Dr. Zhang is a fellow of American Psychological Association and an elected member of Society of Multivariate Experimental Psychology.
Dr. Zhang is an Associate editor of Multivariate Behavioral Research. He also serves as a consulting editor for Psychological Methods and editorial member (Associate editor) of Neurocomputing.
---
Page Tools