The 2024 ISDSA Meeting will be held in Vienna, Austria from July 21-24, 2024.
Action disabled: source
Zijun Ke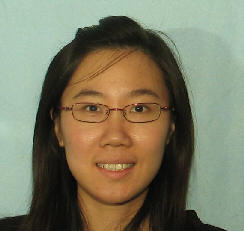 Dr. Zijun Ke is an Assistant Professor in the Department of Psychology at the Sun Yat-sen University. She earned B.S. degrees in both Psychology and Statistics from the Peking University and her Ph.D. in Quantitative Psychology from the Notre Dame University. Dr. Ke has published in leading international journals, including Structural Equation Modeling, British Journal of Mathematical and Statistical Psychology, and other outlets. Dr. Ke's current research interests have focused on three inter-related lines: meta-analysis, Bayesian methods, and multilevel modeling. From a substantive perspective, Dr. Ke is also interested in applying quantitative methods in social, neuroscience, management, and developmental research.
---
Page Tools